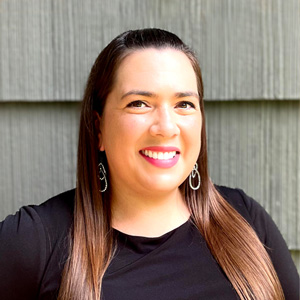 Emilia DiVita is the Executive Director, and also the Director for Choristers and the Associate Director for Tour Choir.  Emilia was born and raised in Emporia, Kansas and graduated summa cum laude with a bachelor's degree in vocal music education from Emporia State University in 2011. She was awarded ESU's Outstanding Secondary Education Student of the Year Award in the Spring of 2012. Emilia began her teaching career in Emporia at Turning Point Learning Center (K-12 Charter School) before moving into an elementary music position at William Allen White Elementary for 3 years. She then spent the next 6 years teaching middle school choir in the Shawnee Mission School District.  Certified to teach K-12 instrumental music well, Emilia also plays the cello and has a background in teaching strings. 
In addition to teaching, Emilia is a founding member of the Tallgrass Chamber Choir, a professional ensemble of musicians from across the Great Plains under the direction of Jacob Narverud. Named after the Tallgrass Prairie National Preserve in the Flint Hills, their repertoire includes Gregorian chant, new editions of Renaissance and Baroque choral classics, and new works written by prominent national and international composers. The Tallgrass Chamber Choir was invited to perform at the American Choral Directors Association National Conference in 2021. Emilia is also an active member of KMEA, ACDA, and NAfME, and served as the Kansas Music Educators Association Middle Level Choir Chair from 2019-2021. 
Emilia is grateful for the opportunity to work with the singers, families and the community of LCC.   Outside of music activities, she keeps busy spending time with her husband Mike and playing tennis.