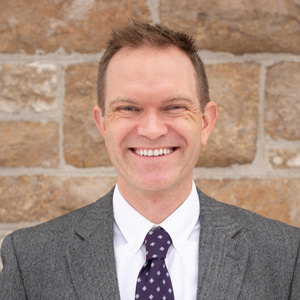 Gabe Lewis-O'Connor, Artistic Director of the Lawrence Children's Choir, was dragged to LCC auditions by a friend in 6th grade, with no formal singing experience and a bad case of nerves. His subsequent four years singing with the group sparked a lifelong passion for making music with others. 25 years later Gabe is thrilled to return to the organization as just the third artistic director in the group's three decade history, following founder Janeal Krehbiel and Artistic Director Emerita Carolyn Welch.
 "Dr. Gabe" balances a busy schedule as professional soloist and choral performer, daily meditator, conductor, avid amateur woodworker, father, and husband.  Striving to bring humor, authenticity, and emotion to all these passions is a lifelong pursuit.  Prior to his masters and doctoral studies in conducting at the University of Missouri-Kansas City, Gabe sang for four years with the professional vocal ensemble Chanticleer, which crystalized his belief that relationships are the core of powerful music making. During his time with Chanticleer, Gabe sang almost 500 concerts, was lucky to work with young singers all over the world, and once got stuck in an elevator in Poland because his luggage weighed too much. 
Gabe has been fortunate to also sing with choral groups around the nation (the Kansas City Chorale, Choral Arts Northwest, Te Deum, Spire Chamber Ensemble, the Byrd Ensemble, and others) and with amazing artists and collaborators (Bobby McFerrin, Kurt Elling, the Shanghai Quartet, Prairie Home Companion, Frederica von Stade, Sweet Honey in the Rock, and others), but cherishes most the personal connections that have grown from these incredible opportunities.
Gabe received a bachelor's degree in vocal performance from Lawrence University in Appleton, Wisconsin and grew up in Lawrence, Kansas, where he now lives in a 104 year-old house with his wife Lauren, their feisty son Eamon, and fiery daughter Celia. When not making music Gabe loves running outdoors (slow and steady), baking bread (there is always some way to make the recipe a bit better!), and watching the sun rise with a hot cup of tea.